Coronavirus Updates and Resources
This is a rapidly evolving situation. This page is updated to track with new developments.


Click the image above to be connected to the Virginia Department of Social Services' page of resources for individuals and businesses. 
If you don't find what you're looking for, please see below. You can always reach out to my office for help (contact information below).
---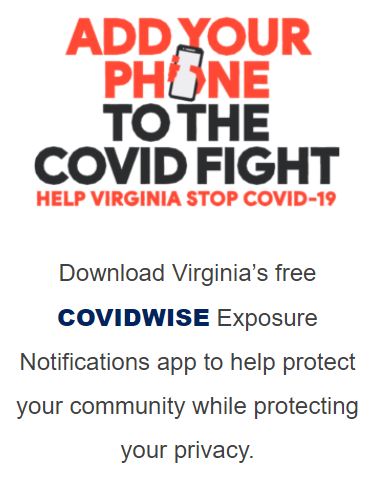 I know this is a difficult time for everyone around the Commonwealth. 
I am working with local, state, and federal leaders to make sure we are doing everything we can to help every Virginian get through this crisis. 
We will beat this, but it is important that we all work together to stop the spread of the novel coronavirus SARS-CoV-2 (aka COVID-19). 
That starts with following guidance from the Centers for Disease Control and Prevention (CDC) and other public health officials on how to stay safe: 
Practice social distancing: 

Stay home and telework whenever possible. 

Avoid groups of people and close contact within six

feet of others

Wash your hands regularly with soap and water for at least 20 seconds


(Don't forget fingernails, thumbs, and the backs of your hands!)

Cover your coughs and sneezes

Avoid touching your face

Regularly disinfect frequently-touched surfaces

And most importantly, stay home and call your doctor if you are feeling sick
The CDC shares best practices and guidance on their coronavirus website.
For more information about COVID-19 from national and international organizations, see:
Our Office is Here for Constituents
Please do not hesitate to contact the office by:
As my staff when we are not in session consists of only one person (my Chief of Staff Jacob Weinberg), we may not be able to get to you right away.
So please leave a message, including your name and address! 
We do our best to return every call to every constituent who leaves
a message (and needs our help) by the next business day.
(If you do not give your address or if you're not a constituent, we may not be able to return calls as quickly or, sometimes, at all. We still may be able to answer quick and easy questions. So even if you're not a constituent, if you're from Alexandria, Arlington, or Alexandria in Fairfax County and need some help, you can try us.  But if you need help with a concern specific to you – like applying for benefits –  it's best if you go through your own senator or delegate.) 
I am still hosting my monthly meetups, though digitally for the time being. 
The Federal Response
The Federal government's page detailing the federal response can be found by clicking here.
For details about the federal response to the COVID-19 pandemic, including any of the federal stimulus legislation, I encourage you to check out this government page detailing the federal response or contact your federal elected officials.
US Senator Mark Warner
Anh Phan from Senator Warner's staff has asked that anyone with questions or concerns about the stimulus bill or federal efforts to please contact her directly. She is available from 9 am to 5 pm.  Her phone number is 703-442-0670.
Where to find the most up-to-date data on COVID-19 in Virginia
For more information about the spread of COVID-19 in Virginia, please visit the Virgina Department of Health coronavirus page. 
The Virginia Hospital and Healthcare Center also updates daily their Virginia Hospital COVID-19 Dashboard, which includes information about our various hospitals' capacity to treat patients. 
Policies to Know in Virginia
Governor Ralph Northam and the General Assembly have taken many actions to combat COVID-19's spread. Among other things, we revised the budget we had passed in March to reflect the need for a strong response to COVID. This article shares good details on the budget that we passed. We will again be revising this budget when we meet for the regular 2021 legislative session that begins on January 13. Details on the Governor's proposed budget can be found here. I am still reviewing his budget, but I recommend you read this document from the Governor's office to learn more.  You can read the entire budget here.
Learn about Virginia's Vaccination Plan by clicking here.
The Governor's Executive Orders
To stay up-to-date on the Northam administration's efforts, I encourage you to frequently visit here.
The Governor has issued numerous Executive Orders in response to the pandemic. You can see all of his Executive Orders here.
Governor Northam signed  Executive Order 72 in early December to try to contain this virus. 
These new mitigation measures took effect on Monday, December 14 and remain in effect through January 31, 2021:
Modified Stay at Home Order: All individuals in Virginia must stay at home between the hours of 12:00 a.m. and 5:00 a.m. Exceptions include obtaining food and goods, traveling to and from work, and seeking medical attention.
Universal mask requirement: All Virginians aged five and over are required to wear face coverings in indoor settings shared with others and when outdoors within six feet of another person. This order expands the current statewide mask mandate, which has been in place since May 29, and requires all individuals aged five and over to wear face coverings in indoor and outdoor public settings outside of their own household. These changes are consistent with new CDC guidelines, released December 4, which recommend universal wearing of face coverings.
Reduction in social gatherings to no more than 10 individuals: This is a reduction from the current cap of 25 people. Social gatherings include, but are not limited to, parties, celebrations, or other social events, regardless of whether they occur indoors or outdoors. This cap does not apply to religious services, employment settings, or educational settings. Restaurants and retail stores are already governed by strict social distancing requirements, and are not included in this limit. Caps are also being imposed on children's sport events: 25 per field for indoor sports, and 2 relatives per participant for outdoor sports.
Continued limits on dining establishments: Virginia restaurants are currently governed by strict social distancing and sanitization requirements, which remain in place. The on-site sale, consumption, and possession of alcohol remains prohibited after 10:00 p.m. in any restaurant, dining establishment, food court, brewery, microbrewery, distillery, winery, or tasting room. All restaurants, dining establishments, food courts, breweries, microbreweries, distilleries, wineries, and tasting rooms must close by midnight.
Unemployment Benefits
If you have applied for unemployment and are experiencing difficulty receiving your benefits, or need constituent services to get a question answered by the Virginia Employment Commission, please fill out my Unemployment Insurance Constituent Service Form and we will try to get you an answer as quickly as possible. 
If you need additional assistance to help you navigate the unemployment claims process, please direct inquiries to [email protected].
Click here to learn more about unemployment benefits and how to apply.
I want you to know that my office is here for you. We will do everything we can to help. If you are experiencing any problems availing yourself of any UI programs for which you think you are eligible, please help my office help you by completing this form. 
I think you may also find these informational sheets from the VEC helpful to navigating this confusing and frustrating new process:
Virginia Career Works Referral Portal
The Virginia Career Works Referral Portal is a statewide platform designed to streamline intake processes across state agencies and connect individuals with training, certification, education, and employment services to help them find a job or advance a career path. The new Virginia Career Works Dashboard is an innovative data visualization tool that makes information about Virginia's labor market and workforce system more accessible to workers, businesses, and policymakers.
Housing Programs and Evictions Protections
There is a federal moratorium on evictions that will be in effect through January 31, 2021. 
The budget passed by the Virginia General Assembly in November 2021 requires landlords and tenants to work together to access rent assistance, including through the Rent and Mortgage Relief Program (RMRP), before proceeding with an eviction.
RMRP will provide short-term financial assistance on behalf of households in the form of rent and mortgage payments.
See if you are eligible for Virginia's Rent and Mortgage Relief Program here. 
Governor Northam's administration, in collaboration with the Virginia Housing Development Authority, has created StayHomeVirginia.com, a website for housing-centered information about programs, services and resources to help those who have experienced job or income loss and other impacts due to COVID-19. This includes guidance on how to work with landlords, financial institutions and others to sustainably utilize temporary eviction and foreclosure protections during this crisis. Ultimately, StayHomeVirginia.com is a tool to help you make the best, most-informed choices so they can stay healthy, stay financially secure, and stay home.
Utility Disconnections Moratorium
The budget also puts in place a moratorium on utility disconnections, including water and electricity, which remains in effect until Northam determines that "economic and public health conditions have improved" or until at least 60 days after the declared state of emergency ends.
The budget also includes protections for utility providers dealing with revenue shortfalls and establishes a repayment plan to give customers the opportunity to pay off back debt over a longer period. 
If you need financial assistance to pay your rent or utilities, you can also reach out to your local government:
Alexandria City residents, please contact the Department of Community and Human Services at 703-746-5700.
Arlington County residents, please call 703-228-1300 for emergency rent and utility assistance
Fairfax County residents, please call Fairfax County's Coordinated Services Planning at 703-222-0880.

Virginia's Department of Social Services, in collaboration with the Joint Information Center, has established a website to help individuals and businesses find resources to help cope with the impacts from COVID-19: 
For individuals, this website can help answer questions relating to:
Food assistance
Child care
Joblessness
Health insurance
Bill payment
Stress management
Personal health and safety
For businesses, this website can help answer questions relating to:
Small business loans
Tax payments
Employee obligations
Sanitation and cleaning recommendations
Elder care facilities
Child care facilities
The Virginia Department of Emergency Management has established a portal collecting a wide variety of COVID-related material. It encompasses waivers, memoranda and guidance, available disaster grants and loan programs, and instructions for private sector partners who want to aid the Commonwealth in our COVID response.
Health Resources
Virginia Department of Social Services
Virginia Department of Health (or call 877-ASK-VDH3)
Medicaid/FAMIS (Español)
INOVA's COVID-19 Frequently Asked Questions page 
Uninsured residents of the City of Alexandria or Fairfax County contact the Neighborhood Health Clinic at 703-535-5568; uninsured residents of Arlington County should call the Arlington Free Clinic at 703-979-1400. 
Here you can find a list of all COVID-19 Testing Sites in Virginia. You can search by radius or by geographic region.
If you think you have symptoms of COVID-19, contact your doctor or health care provider.
Local health departments can assist you in identifying a free healthcare clinic or a federally qualified health center for evaluation.
City of Alexandria Health Department 
Arlington County Department of Health
Fairfax County Health Department
Information for Medicaid Recipients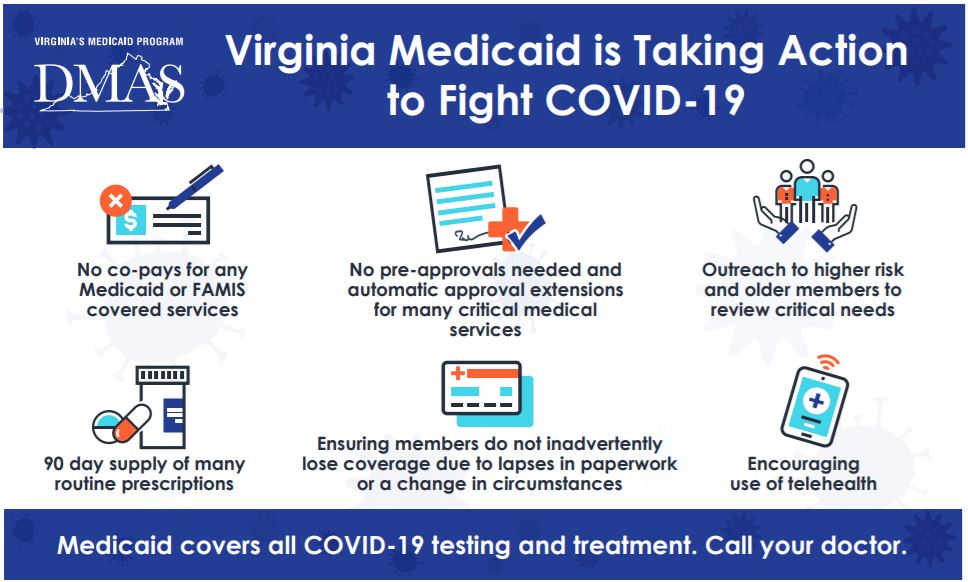 COVIDCheck Governor Ralph Northam announced yesterday that Virginians can now use COVIDCheck, a new online risk-assessment tool to check their symptoms and connect with the appropriate health care resource, including COVID-19 testing.
COVIDCheck is a free, web-based, artificial intelligence-powered telehealth tool that can help individuals displaying symptoms associated with COVID-19 self-assess their risk and determine the best next steps, such as self-isolation, seeing a doctor, or seeking emergency care. This resource assists in identifying users who are at higher risk of COVID-19 and can help individuals find a nearby testing site. It is not to be used in place of emergency medical care. 
Mental Health Resources
The Substance Abuse and Mental Health Administration's (SAMHSA) Disaster Distress Helpline – 1-800-985-5990 (or text TalkWithUs to 66746) – provides 24/7 crisis counseling and support to anyone who is seeking help in coping with the mental or emotional effects caused by developments related to the coronavirus pandemic.  Learn more about the Disaster Distress Helpline here.


If you are in crisis, text NEEDHELP to 85511, call 1-800-273-TALK, or dial 911; TTY dial 711

CrisisLink Regional Hotline: 703-527-4077 (CrisisLink is a hotline for individuals in crisis or family/friends seeking guidance for how to help a loved one)

Dominion Hospital Assessment and Referral Line: 703-536-2000

Inova Emergency Services: 703-289-7560

Mobile Crisis Unit: 1-844-627-4747

National Suicide Prevention Lifeline: 1-800-273-TALK or 1-800-SUICIDE

Plan D Nova https://www.plandnova.org/ (a website for Northern Virginia teens who suffer from depression)
 
Other Resources (Food, Child Care, Domestic or Sexual Violence)
Call 2-1-1 at any time to be connected to resources near you. If you're not finding something below, you can also go to Covid19.Virginia.gov.
Food
Food for Children: text  'FOOD' or 'COMIDA' to 877-877
You can also find local food banks at the Northen Virginia Regional Commission's website.
More information - including about school district meal programs - in the Local Government section of this page. 
Child Care Hotline
For parents needing to find a child care provider, they can call (866) KIDS-TLC or (866) 543 - 7852.
CDC guidance on caring for children
Domestic and Sexual Violence Resources
If you or someone you know is experiencing abuse or assault, please know that there are always resources available to help. Please call 911 if you're in a life-threatening situation.
Alexandria's 24-hour Domestic Violence Hotline: 703-746-4911

Alexandria's 24-hour Sexual Assault Hotline: 703-684-7273 

Arlington's 24-hour Domestic & Sexual Violence Hotline: 703-237-0881

Fairfax County's 24-hour Domestic & Sexual Violence Hotline: 703-360-7273.

Virginia Family Violence and Sexual Assault hotline 800-838-8238, text 804-793-9999, or chat online at vadata.org/chat
The 24-hour National Domestic Violence Hotline: 1-800-799-7233 / 1-800-787-3224 (TTY), text LOVEIS to 22522, or visit www.thehotline.org to chat online.
FOR PET OWNERS: The CDC's guidance for pet owners
News from Attorney General Mark Herring
Protections from Price Gouging
With a declared State Emergency declaration in effect, price gouging laws are in force right now across the Commonwealth.
Report suspected violations to the Virginia Attorney General's Office.
As of March 30, Attorney General Herring's Consumer Protection Section has sent 42 letters to businesses in response to complaints made by Virginians. The letters explain that the Office of the Attorney General has authority to investigate possible violations of Virginia's Post-Disaster Anti-Price Gouging Act and to bring enforcement actions to enjoin violations, seek restitution for affected consumers, and recover civil penalties, attorney's fees, and expenses. The letters seek certain documentation from the businesses regarding their pricing practices before and after Governor Ralph Northam's declaration of a state of emergency on March 12, 2020. Importantly, the letters warn the businesses that the failure to cease and desist from engaging in any unlawful price gouging may be considered evidence of a willful violation for purposes of an award of civil penalties under the Virginia Consumer Protection Act.
Consumers can contact Attorney General Herring's Consumer Protection Section for information or to file a complaint:
Beware of Scams!
Additionally, Attorney General Herring has warned Virginians to be wary of scams related to the coronavirus. Below are some tips and ways to protect yourself from coronavirus scams:
Be wary of emails that claim to be from the Centers for Disease Control and Prevention (CDC) or experts saying that they have information about the coronavirus. For the most updated information, you can visit the CDC and the World Health Organization websites.

Do not click on any links from unknown sources. This could lead to downloading a computer virus on your computer or phone.

Ignore any offers, online or otherwise, for a coronavirus vaccine. If you see any advertisements for prevention, treatment or cures, ask yourself:  if there had been a cure for the disease would you be hearing about that through an advertisement or sales pitch?

Thoroughly research any organizations or charities purporting to be raising funds for victims of the coronavirus.

Look out for "investment opportunities" surrounding the coronavirus. According to the U.S. Securities and Exchange Commission, there are many fraudulent online promotions claiming the products or services of certain publicly-traded companies can prevent, detect, or cure the disease in order to artificially inflate these companies' stock prices.
Local Government
City of Alexandria: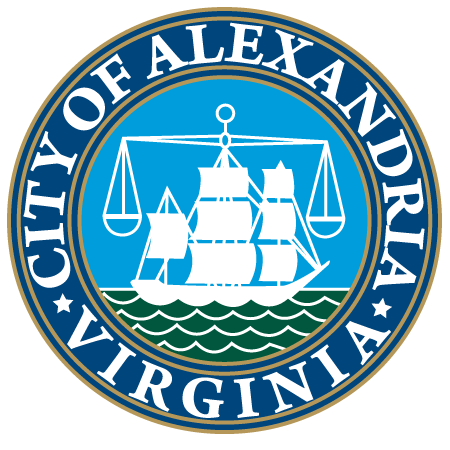 City of Alexandria Health Department 
For questions about COVID-19, call the Alexandria COVID-19 Information Line at 703-746-4988, weekdays from 9am to 6pm.
To get alerts, text ALEXCOVID19 to 888777.
Subcribe to Alexandria's E-Newsletter
Alexandria City Public Schools (ACPS)
Sign up for the newsletter by clicking here. ACPS set up "ACPS-At-Home" to provide details to students and families during this extended closure. ACPS Superintendent Dr. Gregory C. Hutchings, Jr. is doing Q & A's for parents every Monday-Friday at 3pm.
ACPS Continuity of Learning Plan
Alexandria Public Schools Food Resources ​
ACPS has arranged food for ANY child 2-18 and ANY family who needs it. 
Arlington County: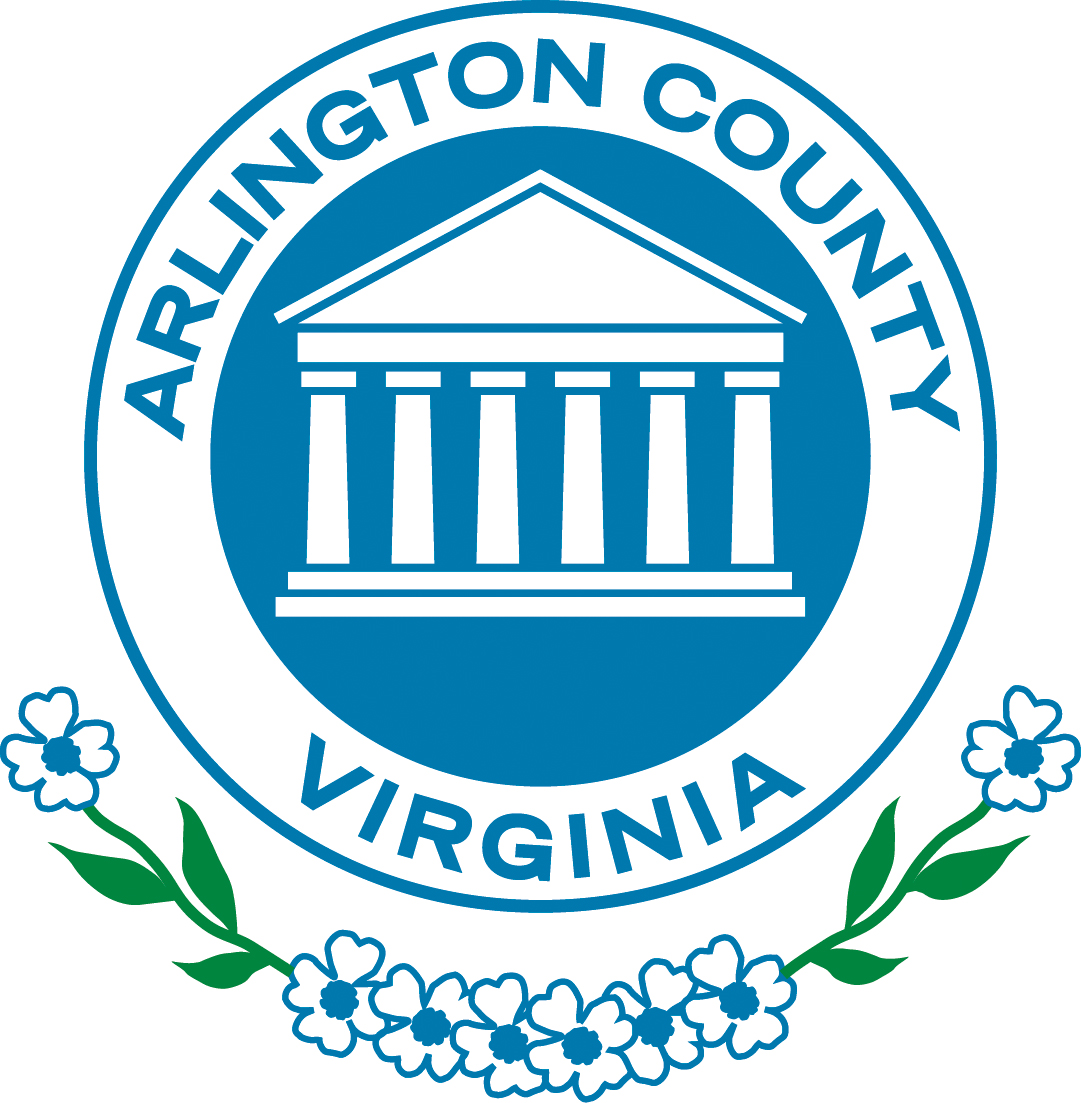 Arlington County Department of Health
For questions about COVID-19, call the Arlington County COVID-19 Information Line at 703-228-7999.
Subscribe to Arlington's E-Newsletter
Arlington County Public Schools
Arlington County Public Schools Food Resources

Fairfax County: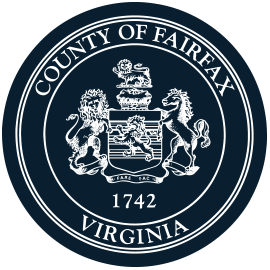 Fairfax County Health Department
For questions about COVID-19, call the Fairfax County COVID-19 Information Line at 703-267-3511, weekdays from 9am to 7pm, and Saturdays and Sundays from 9:30am to 5pm. 
Sign up for text message alerts: text FFXCOVID to 888777
Email questions to [email protected]
Fairfax County's COVID-19 Update Page
Fairfax County Public Schools Food Resources
How Can You Help?
As many individuals, families, workers and businesses are affected during this difficult time, there are a number of ways we can support our neighbors in the community.
First and foremost, please check in on your family members, friends and neighbors at home who are older or may be at higher risk and therefore advised to avoid crowds. If you are able and healthy you may want to:
Offer to pick up medications, groceries, pet food, and other necessities to ensure one to two weeks of food and other essentials

Check in with neighbors to see how they are doing and ask if they need anything

If someone becomes ill, encourage them to contact their medical provider
The Washington Post has a good list of organizations doing important work in this article linked here.
Here are some other ideas:
Join the Virginia Medical Reserve Corps
The Virginia Medical Reserve Corps (MRC) is seeking individuals to volunteer with the corps. More information on the MRC can be found here.
Donate Blood
Consider donating blood if you are healthy and able. Currently, there is a severe blood shortage nationally. Appointments to give blood with INOVA can be made at INOVAblood.org. Appointments to give blood with the American Red Cross can be made by visiting RedCrossBlood.org.
Many local organizations are looking for donations:
HealthWorks for Northern Virginia is looking for donations of surgical or N95 masks (any size), face shields/goggles, gowns, disposable gloves, hand sanitizer, and sanitizing wipes. Financial contributions can be made here. In-kind donations can be arranged by contacting Lisa Knapp at (703) 840-4688, [email protected].
These local organizations are also doing great work:
Any donation of any size is welcome. My campaign has donated $250.
Thank you for reading.
Please stay safe, healthy, and strong.
But if you – or a family member, friend, or neighbor – should become ill, please do not hesitate to reach out and seek help.
If you're in need, call for help.
Give help to those in need.
Keep social distance to be sure.
But never take the risk of not reaching out.
We are all in this together.
If we are careful and kind, we can save each other's lives.
I am here for you.
Sincerely,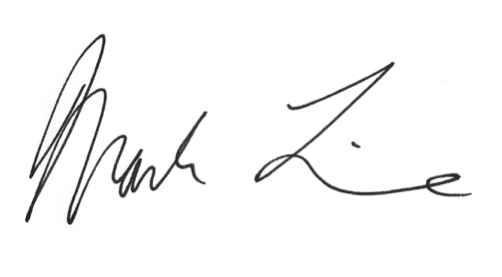 Mark