On the website,
 via email,
 on Facebook,
 or on Twitter.
Or by mail and phone:
Richmond Office:
Pocahontas Building
900 East Main Street, Suite E208
Richmond, VA 23219
804.698.1045
Alexandria Office:
301 King St
Alexandria, VA 22314
571.234.8481
I will be hosting Mark's Monthly Meetup virtually today, Sunday, July 26, from 1-3 pm, live via Zoom. As always, we'll be discussing whatever issues are important to you.
This will be my last monthly meetup before the start of our Special Session on August 18. We will tackle a new budget, our COVID-19 response, and criminal justice and police reform. So it's a great time to discuss these issues.
Mark's Monthly Meetup 
Sunday, July 26, 1 - 3 pm
Join via Zoom

Join the conversation by clicking 

here

.


Meeting ID: 817-1873-6278

(Join and download Zoom for FREE by clicking here.)
If you don't have access to Zoom, you can also call in to join the discussion: (929) 205-6099
---
Upcoming Events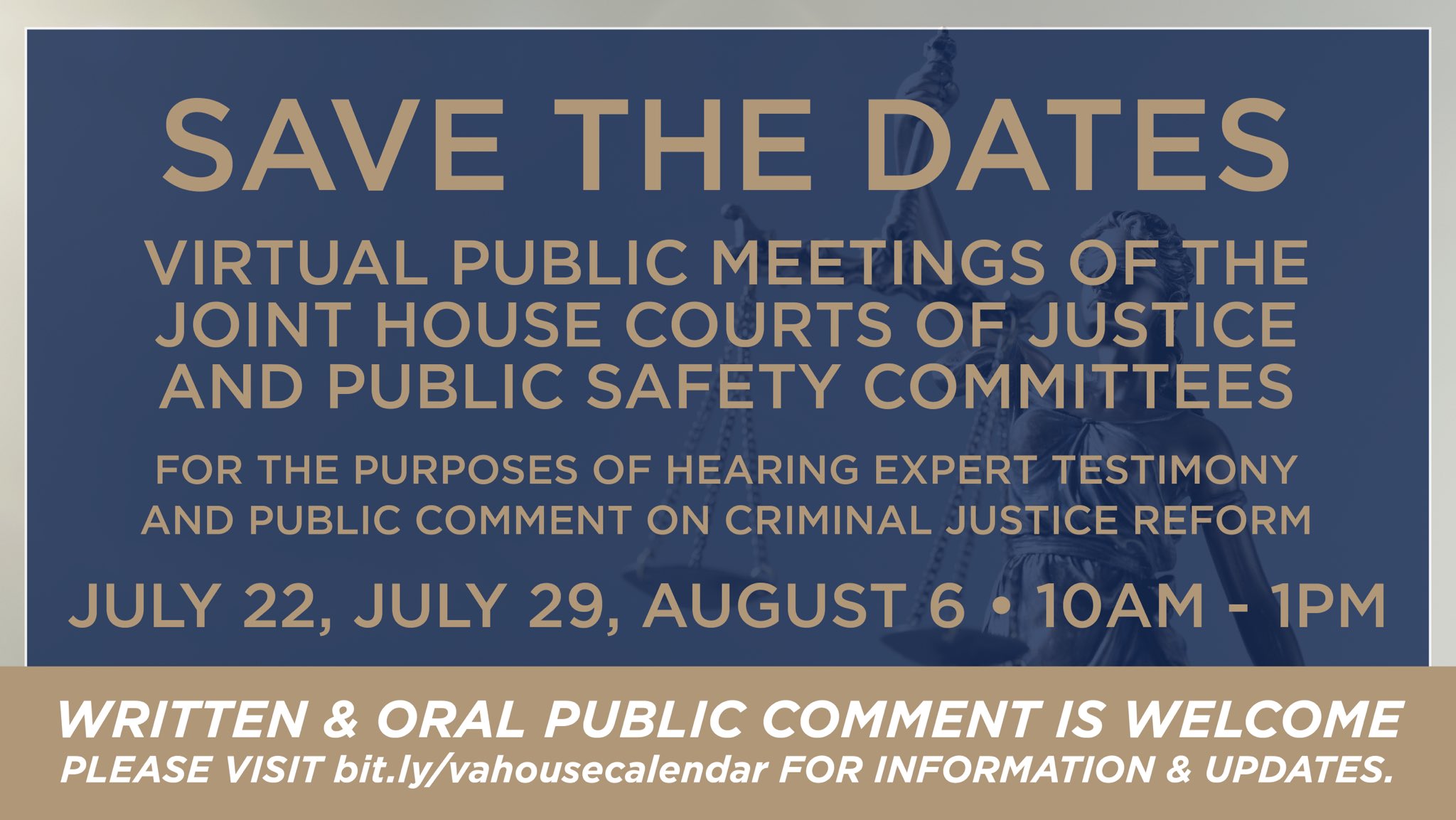 Wednesday, July 29
and
Thursday, August 6
10:00 am - 1:00 pm
Virtual Public Meetings of the 
Joint House Courts of Justice and Public Safety Committees
See details by clicking here
Special Session of the Virginia General Assembly
begins
Tuesday, August 18
---
Help Move Progress Forward in Virginia
This August, the legislature will meet for a Special Session to pass:
a new budget, 
relief for the millions of Virginians harmed by COVID-19, and 
reform of law enforcement and our criminal justice system.
As the Chair of the Public Safety Subcommittee (which oversees law enforcement in Virginia), I will lead the effort. But undoing centuries of systemic racism cannot be completed in a few legislative sessions. You can't overturn 400+ years of state-led oppression in a couple of months, or even a couple of years.
That's why we must - must - protect these gains.
Please help preserve our gains, and lay the foundation for even more progress,
by contributing whatever you can today to keep Virginia blue. 
Let's keep the progress rolling.
If you support what we are doing, and want to see this progress continue – not just this year, or next year, but for years to come – please donate today.
---
It is always my honor and privilege to serve you.
Delegate Mark Levine
Serving Alexandria, Arlington, and Fairfax in Virginia's 45th District